For the last few weeks, my piano student and I have been discussing her future in piano and whether or not she will continue after finishing her Grade 8 RCM (Royal Conservatory) exam. She has scheduled the exam for August. Last week, I had told her that she would likely regret quitting piano later in life. She is currently thirteen years old and has simply lost a lot of her motivation. Nonetheless, my student, who we will call Mary, recognizes that she can't predict how she will feel about piano in the future and needs to think long term.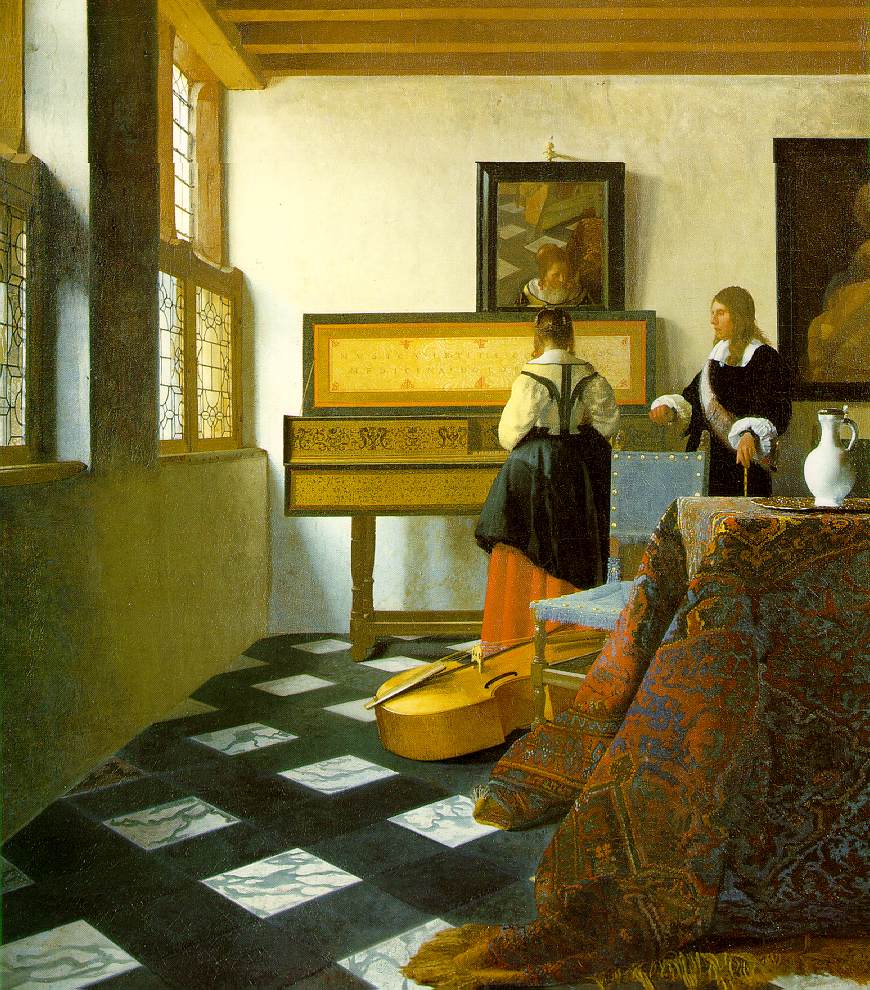 Jan Vermeer - "The Music Lesson"
Today, I asked her if she'd given her future in piano any more thought. In fact, she had. She says that piano has never really been enjoyable for her because she used to often cry while practising. I asked her what made her cry during her practice sessions. Mary replied that her father was always standing in the room waiting for her to make a mistake and then criticize her playing. In fact, he would yell at her. I instantly asked her if this still occurs. She said then the yelling has ceased in the last year. I was very relieved to hear that.
Nonetheless, my student has extremely negative memories associated with practising the piano. She gets easily frustrated when she can not play accurately because there were emotional consequences from her father. There are a few important lessons to take from what happened today when I taught my student.
Firstly, we must teach students to practise wisely and in ways that can avoid frustration. Encourage students that practising three bars of music slowly and in detail is much more valuable than being overwhelmed by a whole sheet of notes and an entire piece. In particular, this is true of Bach. His contrapuntal music simply has a LOT OF NOTES! Keep it simple. Keep it focused. Have I ever mentioned practise slowly? You get the idea.
Secondly, to the parents of children taking lessons: I have strong words. Music education is about fostering a love of music. It is NOT about winning competitions or receiving high marks on exams. Those things are not bad in and of themselves, but they are highly subjective and not often consistent. More important, is to have the student express their feelings as a human being through their chosen musical instrument. Music is, first and foremost, a way of sharing one's soul with an audience. Ask yourself, parents, what love of music is being fostered in your home is practice sessions are stressful, negative times which are marked by tears, yelling, or frustration?
Pierre-Auguste Renoir - "La leçon du piano"
I implore the parents of music students to praise their child's efforts, listen to them perform, and be realistic with their goals. The greatest tragedy will not be your child quitting piano, but abandoning a love of music.